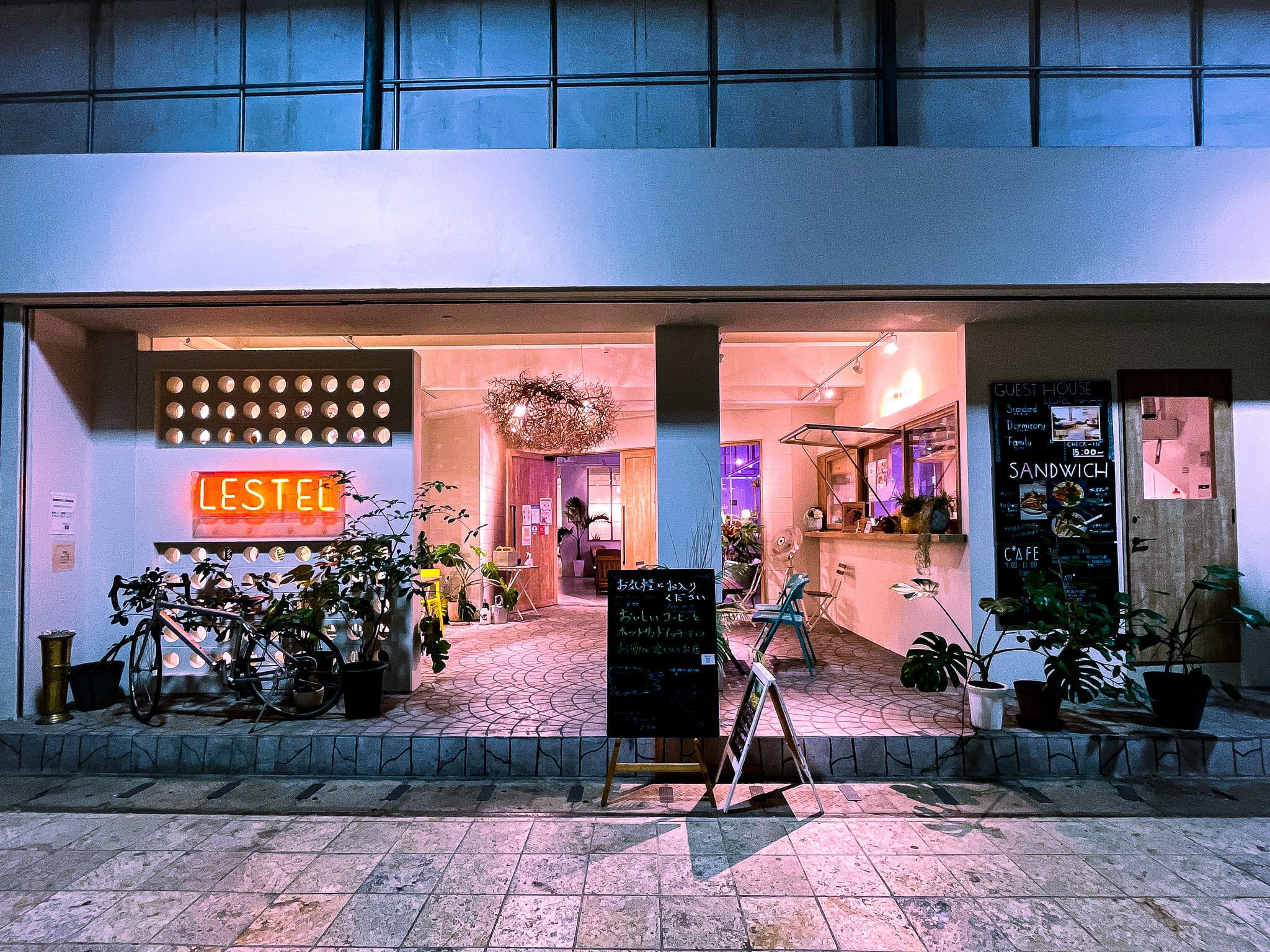 CAFE
Morning
7:00~10:00
100%にんじんジュースや酵素ドリンク、トーストと県内野菜を中心としたサラダが楽しめます。
レステル那覇でフレッシュに気持ちの良い一日の良いスタートを。
You can enjoy 100% carrot juice, enzyme drinks, toast, and salads made with vegetables from Okinawa.
Start your fresh and pleasant day at LESTEL NAHA.
Cafe
10:00~16:00
フルーツジュース、酵素ドリンクやホットサンドの朝食と県内各所から厳選したスペシャリティコーヒーを提供!
至福のひとときをレステル那覇にてお過ごしくださいませ。
We offer fruit juices, enzyme drinks, hot sandwiches, and specialty coffee carefully selected from all over the prefecture!
Please spend a blissful time at LESTEL NAHA.
Bar
16:00~24:00(L.O.23:30)
24時まで営業しております。ワンドリンク500円でビールやワイン、酎ハイ、カクテル、泡盛etcまで各種取り揃えております。
チャージ無し。夜カフェとしてもご利用頂けます。
We are open until 0:00 am. We have a variety of beer, wine, shochu highball, cocktails, awamori, etc. for 500 yen per drink.
No charge. You can also use it as a night cafe.